Nonnegotiables For This Psychiatrist's Workplace? A Cozy Chair & Beyoncé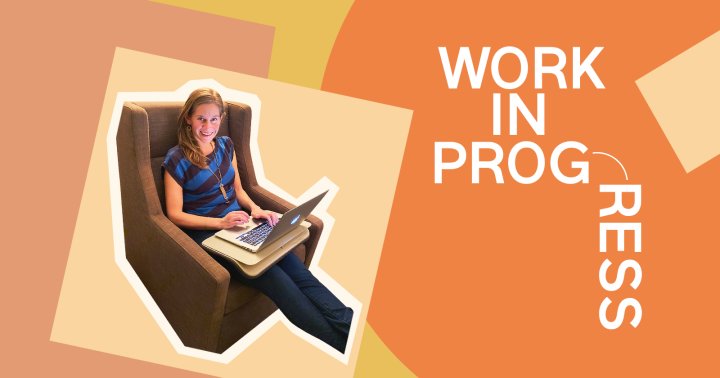 mbg Collective member and three-timeclassinstructor Ellen Vora, M.D., is a holistic psychiatrist based in New York City. When she isn't seeing patients, you can probably find her writing or speaking about how to manage things like depression, anxiety, and insomnia through diet and lifestyle. And if you've ever met Vora, you know that she does it all from an almost impossibly calm, collected, and compassionate place. Here are the practices that the psychiatrist employs to keep herself in a good head space through busy workdays.
It's pretty variable on a day-to-day basis. I spend some days of the week in the office seeing patients. I usually start other days by dropping my daughter off at school, and when I get home, it's like an introvert's sanctuary. I have the living room to myself, and I sit in my chair (which I call my home office), put on good music, and get cranking. When I'm being disciplined, I try to make forward progress on the most important and mentally demanding work first before opening my inbox, but many days I put out the inbox fires first before dropping into creative work.