This Serum Stick Is Here To Save Your Tired Winter Skin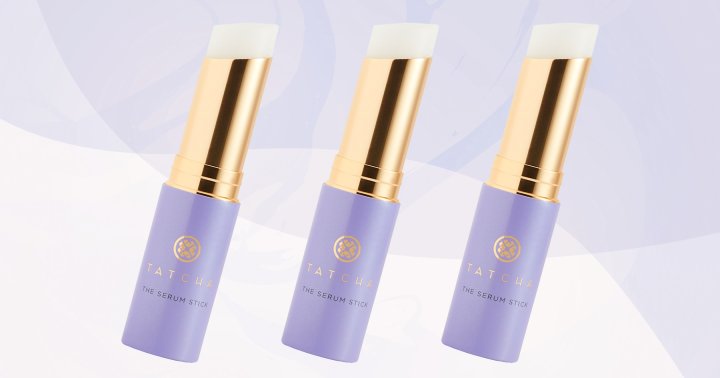 File this under things I will never leave my home without again. Launching today, the clean beauty favorite Tatcha just dropped The Serum Stick. The formula is made with Japanese lemon balm, squalane, and an antioxidant blend made with Uji green tea, Okinawa red algae, and Akita rice. And it's your perfect solution to dry winter skin, no matter where you are. You'll fall for this stick on the first swipe.
Squalane has become a hydrating favorite of late for good reason: It enriches the skin barrier function while helping seal in moisture all day. But it's also very light, clear, and plays well with other ingredients. A true workhorse of hydrators. The Japanese lemon balm (sourced from a private mountain in Japan to ensure purity) will help calm inflammation. The antioxidant blend will tone, fight free radicals, and help soothe redness. Of course, if you want ultra-brightening properties or an exfoliating serum, you'll need another option. But for those who like to use a hydrating serum in their regular routine, this will fit right in: Use it as an extra layer of moisture under oil or cream.