Have A Free 5 Minutes? Here's How To Clean Your Wallet The Feng Shui Way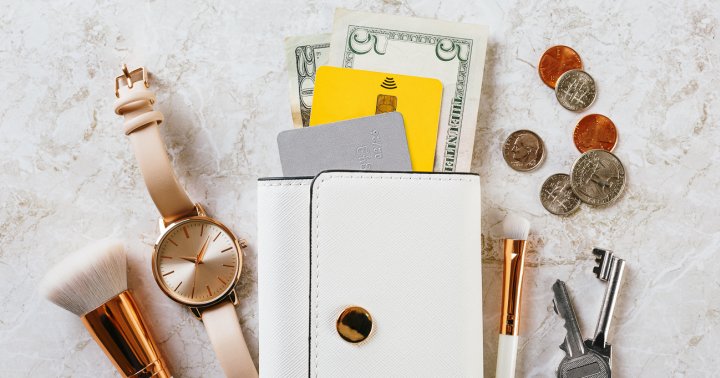 There are so many ways to use feng shui to create an environment that's inspiring, motivating, and empowering. Applying the philosophy to something as simple as your wallet can be enough to help boost your abundance. If you've got your wallet nearby and haven't give it much love lately, here's an easy step-by-step clearing routine to try:
Step 1: Clean it out.
To begin, pull out everything that's in there. (You might be surprised at how much stuff you've managed to collect!) Then, wipe the whole thing down with a towel or microfiber cloth that is slightly damp. I usually just use water for this. If you want to go the extra mile with your wallet transformation, you can also burn sage or herbal incense at this time. Hold your wallet in the smoke with the intention of clearing it of any energy that's overstayed its welcome.