Here's How to Clean Your Groceries During the COVID-19 Outbreak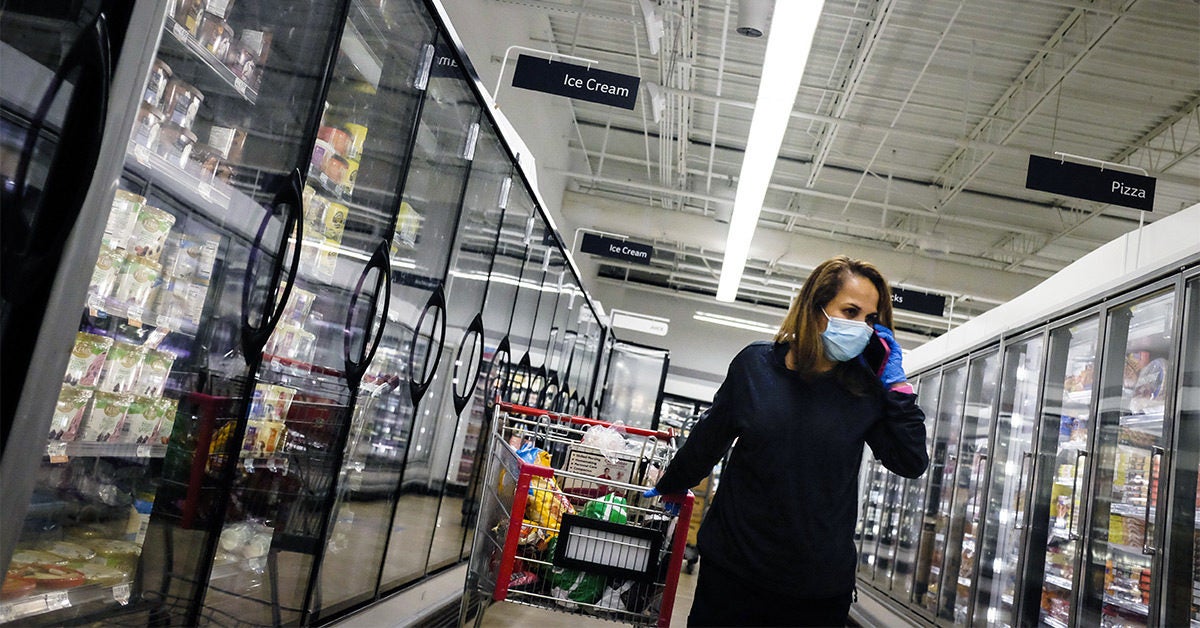 The virus that causes COVID-19 can be viable for up to 72 hours on certain surfaces.
Taking extra care when handling your groceries can reduce your risk of exposure.
Experts say these simple steps can keep you safe.
The new coronavirus, SARS-CoV-2, has many people staying at home except for essential activities like seeking medical care, exercising, walking their dog, or shopping for groceries.
You can reduce your risk of exposure to COVID-19 whenever you leave your house by taking precautions such as practicing social distancing and washing your hands thoroughly and often.
Shopping for groceries, though, carries extra risk.
Not only are you near other people, but many of the products you're buying have probably been handled by others — and possibly sneezed or coughed on.
This doesn't mean you should give up on trips to the supermarket. That's not really a viable option for most of us.