Huawei Busted for Faking Smartphone Photos Yet Again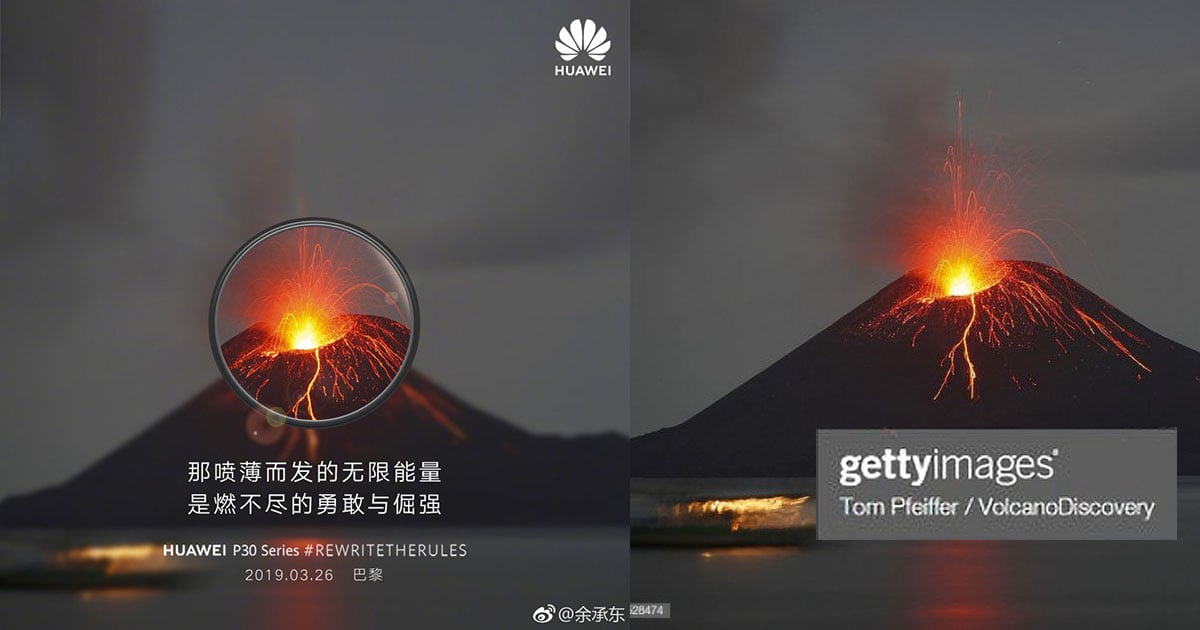 It looks like Huawei still hasn't learned its lesson after getting caught faking smartphone photos in ads multiple times. The company's latest teaser ads for the upcoming P30 Pro smartphone imply that they show sample photos, but they don't. You may remember that Huawei tried passing off a Canon 5D Mark III DSLR photo as a P9 shot back in 2016 and another DSLR shot as a Nova 3 selfie in a 2018 commercial.
"The photo, which was professionally taken while filming a Huawei P9 advert, was shared to inspire our community," Huawei wrote after the 2016 embarrassment. "We recognize though that we should have been clearer with the captions for this image. It was never our intention to mislead. We apologize for this and we have removed the image."
...