This Moon Photo was Shot from a Backyard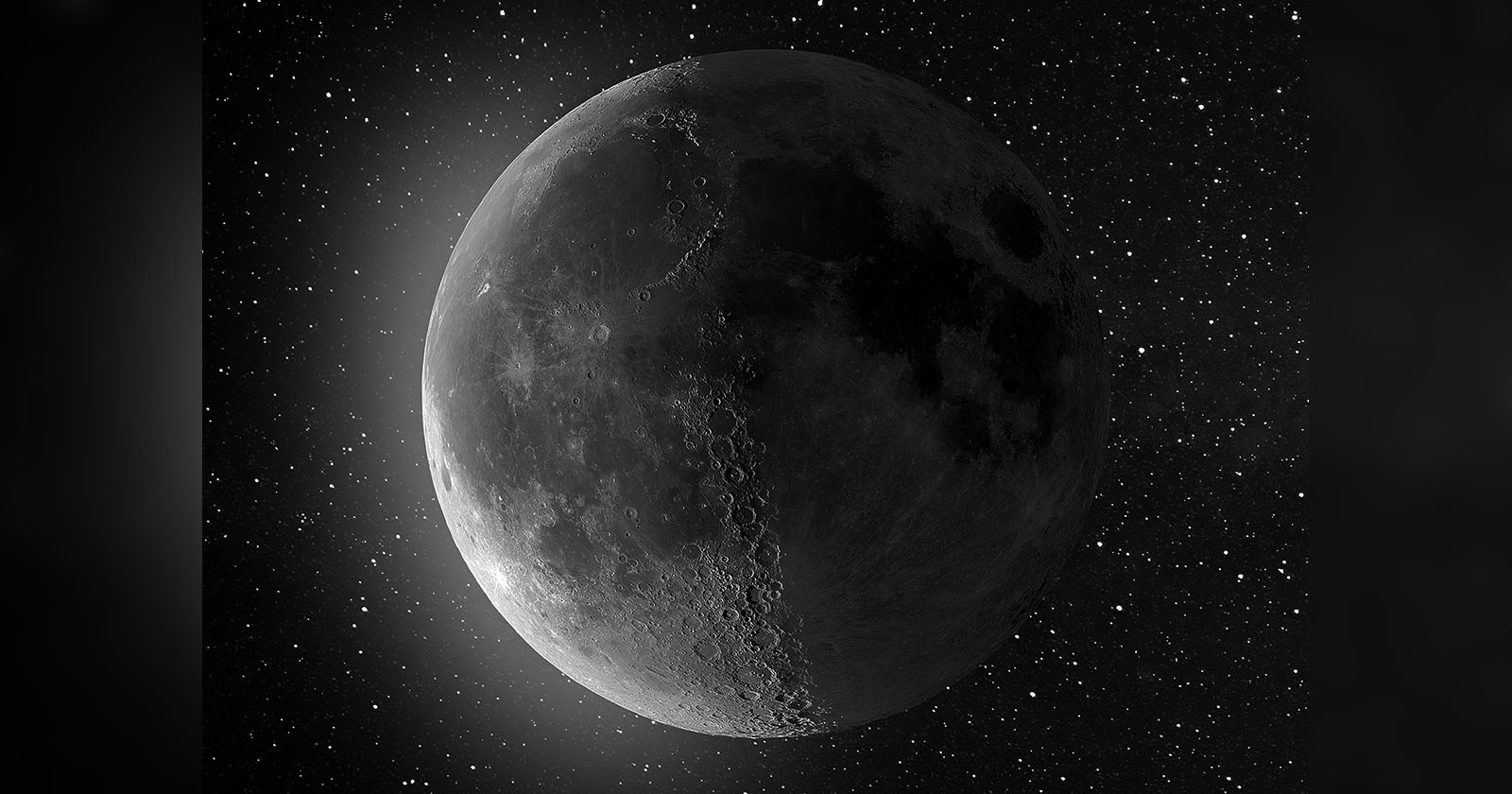 Sacramento, California-based amateur astrophotographer Andrew McCarthy is a master of shooting amazing space photos from his own backyard, and he's back again with this beautiful high-res photo of the moon created by combining 250,000 individual shots. McCarthy uses a similar process for most of his work: he uses a $250 ZWO ASI224MC astro camera for the subject and a $900 Sony a7 II mirrorless camera for the starry background.
After capturing 250,000 frames and 1.5 terabytes of data with the ASI224MC, which can shoot ~150 images per second on a 1.2-megapixel, 1/3-inch Sony CMOS sensor, McCarthy uses various programs to process, stack, blend, and stitch the images together to create a 3GB PSB (Photoshop Big) file. That file was then flattened and downscaled to create this moon shot.
...