My Top 11 Hostels in Berlin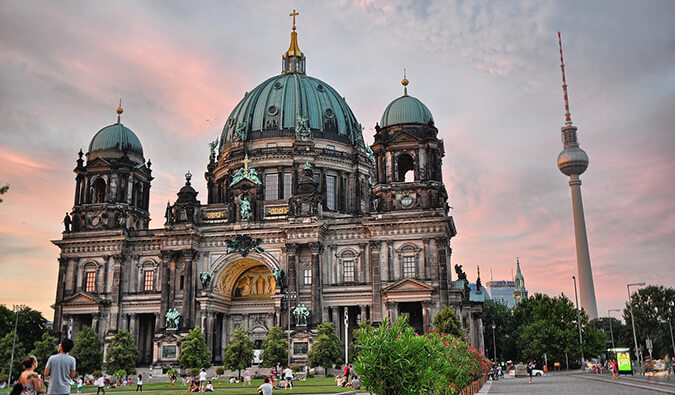 Berlin is a gigantic city. It stretches over 883 square kilometers and is home to over 3.6 million people.
I hated the city when I first visited it. I just couldn't vibe with the city.
But the more I came back, the more I grew to love it. Berlin is cheap (always a plus for me), it's home to some of the best art, culture, music, festivals, and tech companies on the continent. The food scene has also really blown up in recent years and you'll find some of the most innovative things in food happening in the city.
Traveling Berlin is awesome.
Berlin is also home to plenty of hostels and, in a city so spread out, it's important to know where the best hostels in Berlin are. Picking your location is crucial to enjoying the Berlin experience.
...