SVG: Pels 'deserved to lose' after late mistakes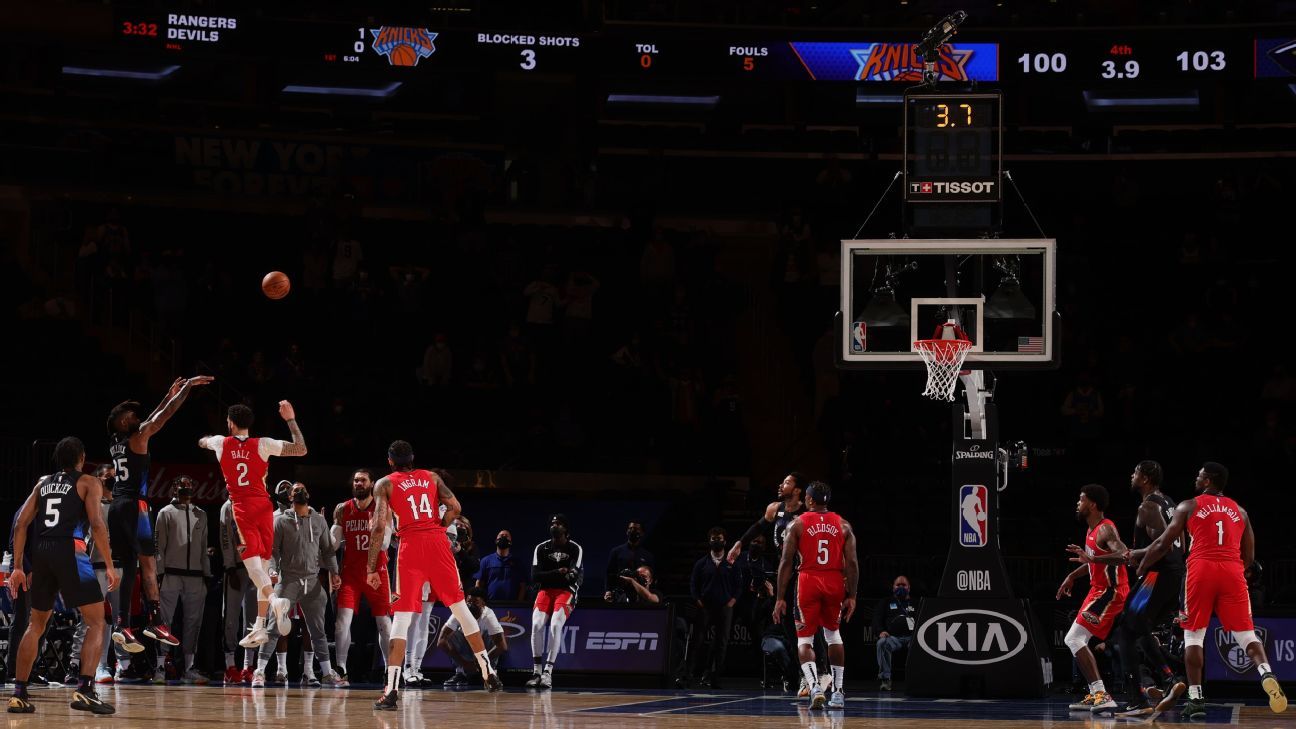 New Orleans Pelicans coach Stan Van Gundy said his team "deserved to lose" after two mistakes at the end of regulation led to a 122-112 overtime loss to the New York Knicks on Sunday afternoon.
The Pelicans led by three with 7.8 seconds to go at the end of regulation, and the instructions from the bench were to foul whenever the first Knick put the ball on the floor. That didn't happen and New Orleans ended up giving up a game-tying 3-pointer that sent the game to the extra frame.
Eric Bledsoe failed to foul Derrick Rose on the drive and Lonzo Ball made the mistake of trying to rotate to stop the drive, leaving Reggie Bullock open behind the 3-point line.
"We screwed up that entire play. It wasn't just [Ball]," Van Gundy said. "There were two mistakes on that play. They know what they are. We deserved to lose. When you do that, you deserve to lose. It's not like somebody threw in a tough one. We deserved to lose."