Hong Kong protesters using Bluetooth Bridgefy app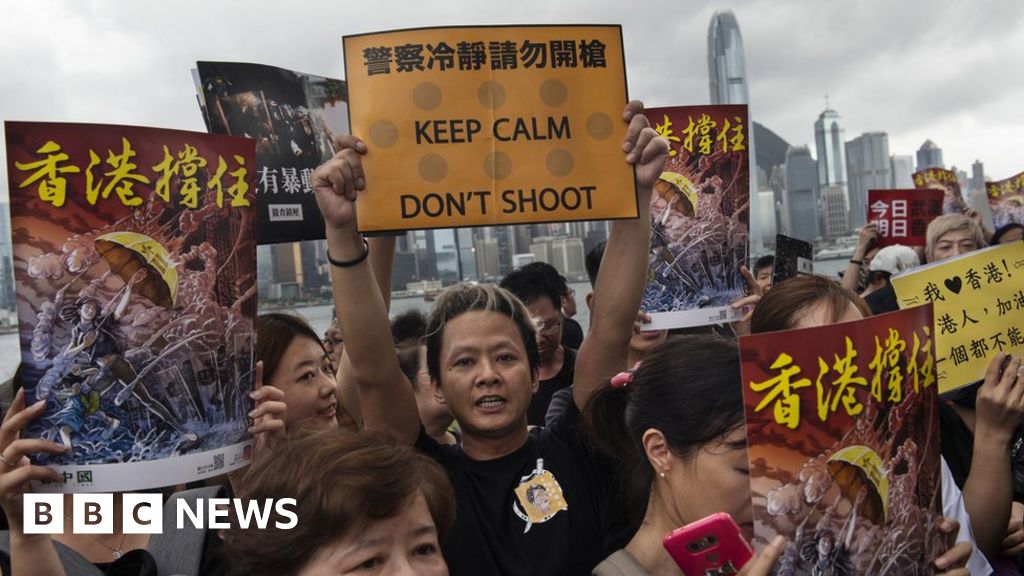 Pro-democracy protesters in Hong Kong have been turning to a new app to communicate - one that does not use the internet and is therefore harder for the Chinese authorities to trace.
Bridgefy is based on Bluetooth and allows protesters to communicate with each other without internet connection.
Downloads are up almost 4,000% in the past two months, according to measurement firm Apptopia.
Texts, email and messaging app WeChat are all monitored by the Chinese state.
Bridgefy uses a mesh network, which links together users' devices allowing people to chat with others even if they are in a different part of the city, by hopping on other users' phones until the message reaches the intended person.
The range from phone to phone is within 100m (330ft).