Announcing TravelCon 2020: Keynotes, Speakers, & More!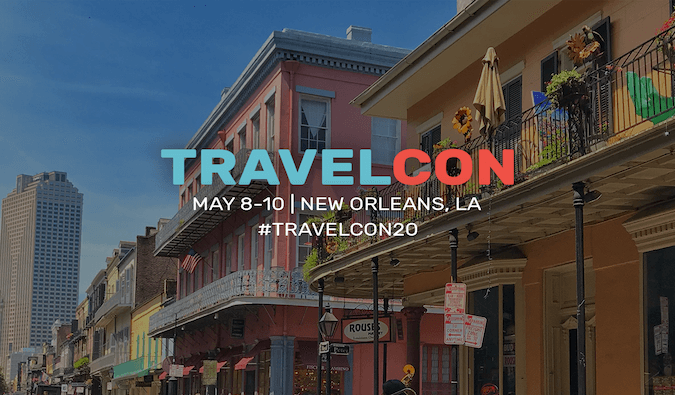 At the end of June, we announced our next TravelCon and, today, I'd like to share some more details about our next big event.
First, it will be May 8-10, 2020, in New Orleans so mark your calendars!
We have a lot of big changes and improvements coming this year. The four big ones I want to announce right now are:
1. We have a destination partner! New Orleans & Company, the city's official tourism board, is our official destination partner, and we'll be working hard with them to organize a lot of activities throughout TravelCon that will get you out of the hotel and around the city.
In a first, this year we'll be doing FAM trips and tours of the city before and after the conference. We'll also be conducting a scavenger hunt around New Orleans (we're super stoked about that!).